POIII!!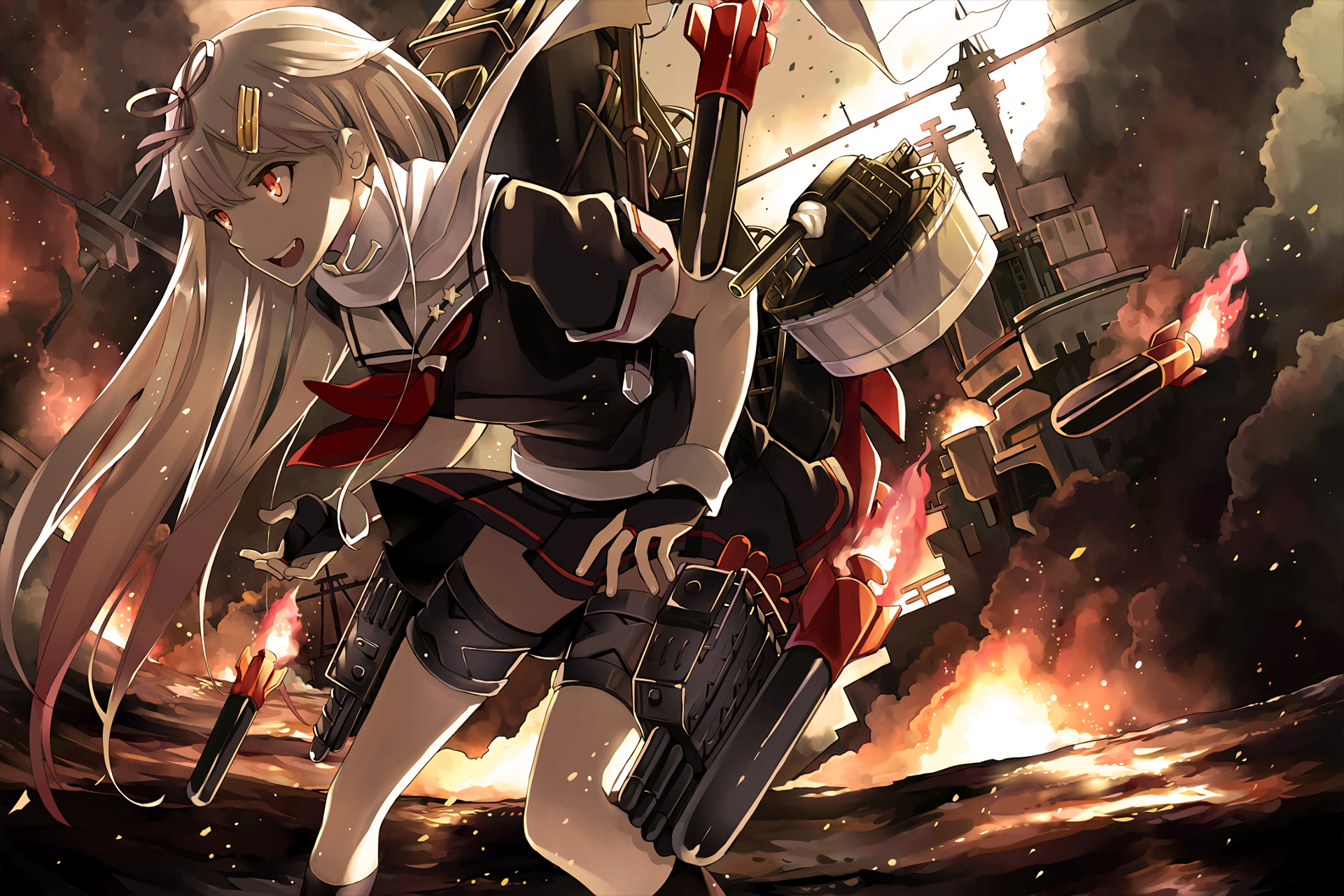 Girls with the souls of (Japanese) warships past go to battle against alien foes!  In other words, Kantai Collection:  KanColle….
Fubuki — "Bucky" — is the "little warship that could," in this series.  Fubuki, like her friends Mutsuki and Yuudachi, is a destroyer which means poor guns but good torpedoes.  Adding the three Cruiser sisters (Sendai, Jintsuu, and Naka the "idol") to the mix, and it's no wonder this particular fleet is named "Torpedo Squad 3."  Torpedoes for days!
Many of the girls in the show display one or two traits that hearken back to their real-life warship counterparts.  For example…:  Kongou was "born" in the UK but used and maintained by the Japanese, and as a result Kantai's Kongou likes to throw English words into her speech.  Kongou, Hiei, Kirishima, and Haruna all belong to the Kongou class of battleships, and not surprisingly the Kantai counterparts are sisters.  Destroyers like Fubuki are small, fragile ships, and in Kantai Collection most of the "lolis" are indeed destroyers (conversely, the tall, mature girls take up the battleship and carrier classes in the show).  Speaking of battleships and carriers, Kantai's Akagi and Yamato are shown to be "big eaters" — perhaps to imply their real-world counterparts required a LOT of fuel to run.  Finally, there's Yuudachi and her near-incessant use of "-poi" which is essentially a "maybe" in Japanese (maybe a reference to the Battle of Guadalcanal, wherein Yuudachi and other Shiratsuyu-class destroyers did a number on American ships — maybe).
This particular Anime is based on a Japanese video game of the same name, and theoretically there's also a second season of the show out somewhere….