"I, Robot" — Anime-style: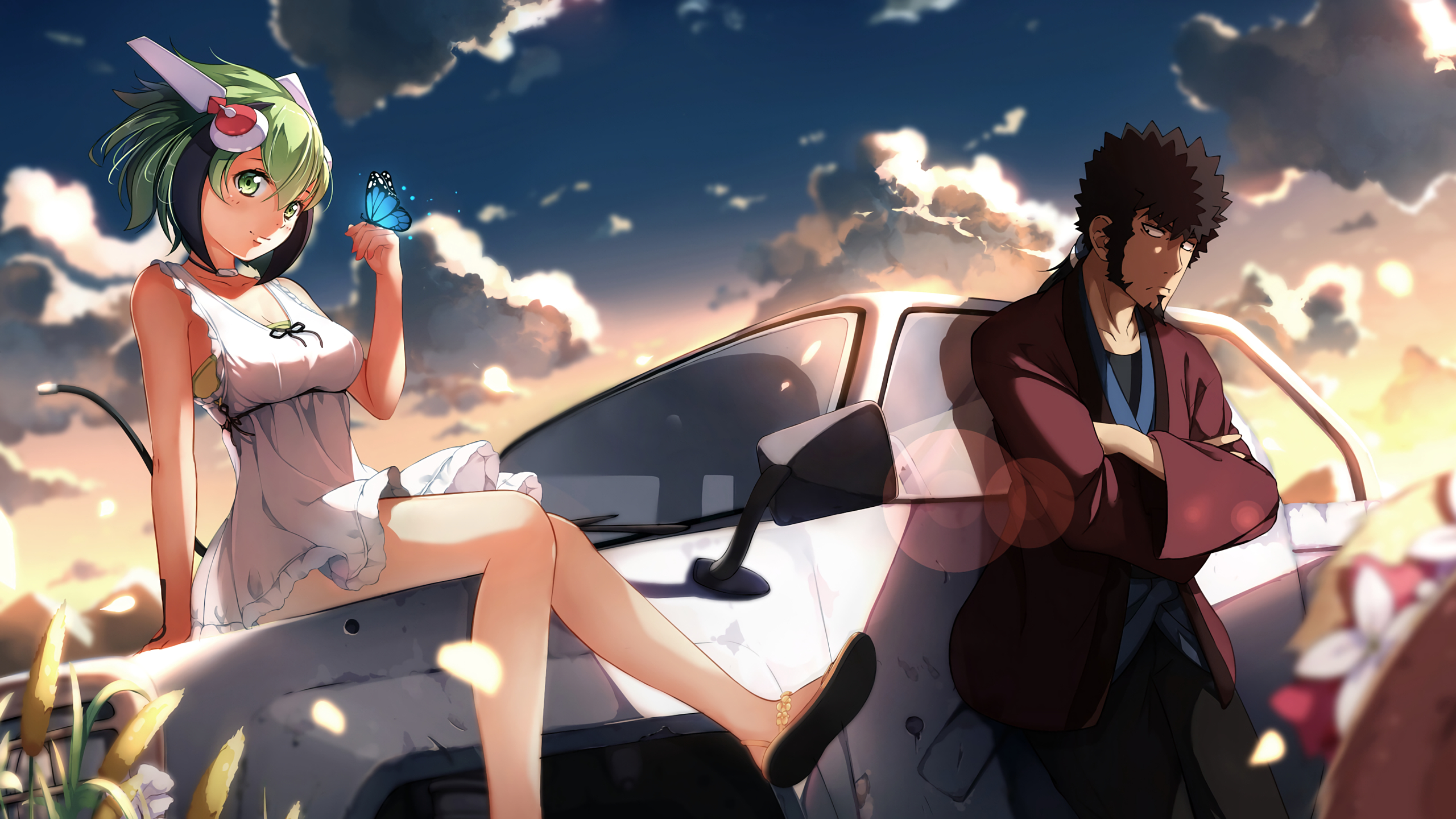 Dimension W, this Anime's title aspect, is a fourth spatial dimension independent of the three we experience daily as well as of the dimension taken by time.  But, Dimension W is linked to the other spatial and temporal dimensions and as such is able to store and release multitudes of energy.
In other Words, Dimension W is an invisible realm that, in this show, people are able to siphon limitless, free energy from to satisfy all of Earth's power needs.  This energy is drawn out using devices called "coils" — and "Dimension W's" 'Dell Spooner' counterpart absolutely despises these devices!
As with Dell of "I, Robot," a major accident in Kyouma (of "Dimension W")'s past is the source of this lingering loathing.  And, as with Dell, circumstances conspire to bring Kyouma to work with a robot who embodies that which he detests.  The 'Sunny' of "Dimension W" is a gynoid named Mira.
Of course, there's also an over-arching mystery to solve.  Like with "I, Robot," in "Dimension W" it starts with the suicide-death of an important inventor.  Starting to sense a pattern…?
Despite the myriad similarities, though, "Dimension W" is still wildly different from "I, Robot."  The plot of "Dimension W" revolves around the coils, not robots.  Of course, the setting is in a futuristic Japan, instead of New York.  Also, the minor plot points in "Dimension W" are quite unique to the show.
This show has actually been dubbed, so that's nice….